What is Spinal Instability?
Spinal Instability is a condition caused when the intervertebral disc in the spine starts to degenerate.
To treat the spinal instability precisely first, it is essential to better understand the condition and its cause
What are the Causes of Spinal Instability?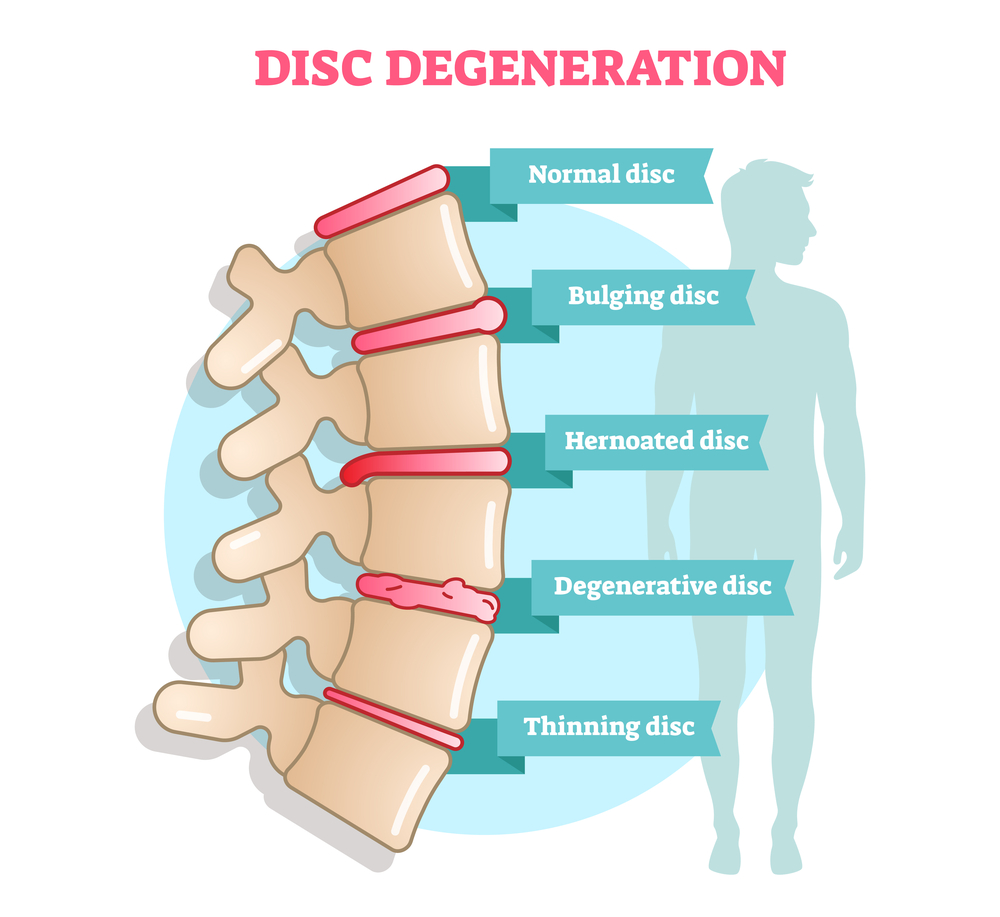 The spine comprises of 24 bones ( vertebrae ).
Separating the vertebrae are the intervertebral discs, which acts as a cushion for the bones. Intervertebral discs absorb shocks & aid movement.
Spinal Instability usually occurs when there are medical issues with the disc. Disc degeneration is one of the medical issues in which disc starts losing height.
Decreasing disc height lead the vertebrae to dislocate from their actual anatomical position.
This eventually causes the sets of vertebrae to collide against each other resulting in friction.
Friction between two vertebrae causes extreme pain & other spine-related problems & condition.
Having spinal Instability increases risk of spinal arthritis. Thus how can one prevent from spinal instability before it induces critical problems?
How to Prevent Spinal Instability?
Precaution is always better than cure. Everyone prefers to prevent themselves from health conditions rather than treating them. Spinal instability can be prevented by indulging in particular spine strengthening activities & avoiding activities that can cause disc breakdown. Below are listed a few techniques that can prevent spinal instability
Healthy diet & eating habits.
Exercising daily can help in strengthening the overall body. To prevent spinal instability practice exercise specific to back & spine strengthening.
Avoid the consumption of tobacco.
It's important to maintain a good body posture. The wrong body posture affects the spine structure and can cause spine instability
Regulating a moderate body weight to avoid strain on the spine
Avoiding poor lifting technique
Spinal instability can be avoided if one visits a spine specialist just after the first sign of spine pain or problem.
How can spinal instability be treated?
Even after taking precautionary measure there may be chances that you may suffer from spinal instability. Apart from overweight & bad posture, spinal instability can also be caused by physical trauma, major accident or genetic conditions.
In the majority of cases in which instability is in the initial stages, the spine healthcare professional may recommend conservative care measures. Stabilizing the vertebral bones and spinal joints is the main objective of minimally invasive spine surgery. These approaches can serve as relief from the pain caused by spine instability. These conservative methods won't be able to invert the instability, but they can help the pain subside.
Some of these treatments include:
Painkillers or Medications – Medicines can benefit in prevention from pain induced due to swelling or nerve compression. These medications can also make physical therapy less painful if spine instability is restricting your capability to execute specific actions.
Physical Therapy – Physical remedy is one of the effective treatment methods for treating small instability as it concentrates on strengthening essential spinal systems.
Modified Exercise – Few exercises that don't involve weight-bearing can benefit from problems like spinal instability. One can practice swimming as it enables one to execute certain movements & exercise that won't be feasible to perform on the ground due to gravity.
Conservative methods can treat the problem to an extent but if the pain caused due to spine instability persist then the more extensive approach may be needed.

Spinal instability surgeries may require if the problem is too serious.
Several different surgeries can correct spinal instability like microdiscectomy & spinal fusion surgery.
Microdiscectomy comprises removal of the damaged disc that affects spinal nerves, while the spinal fusion surgery includes restricting segmental shifting by fusing two vertebrae into one.
Consult spine surgeon if you have any queries related to spinal instability & it's treatment.