Rarely do we associate back pain with youth. Back pain is mostly linked with old age or joint diseases, which we seldom believe can occur in kids. But what we were thinking was wrong the whole time.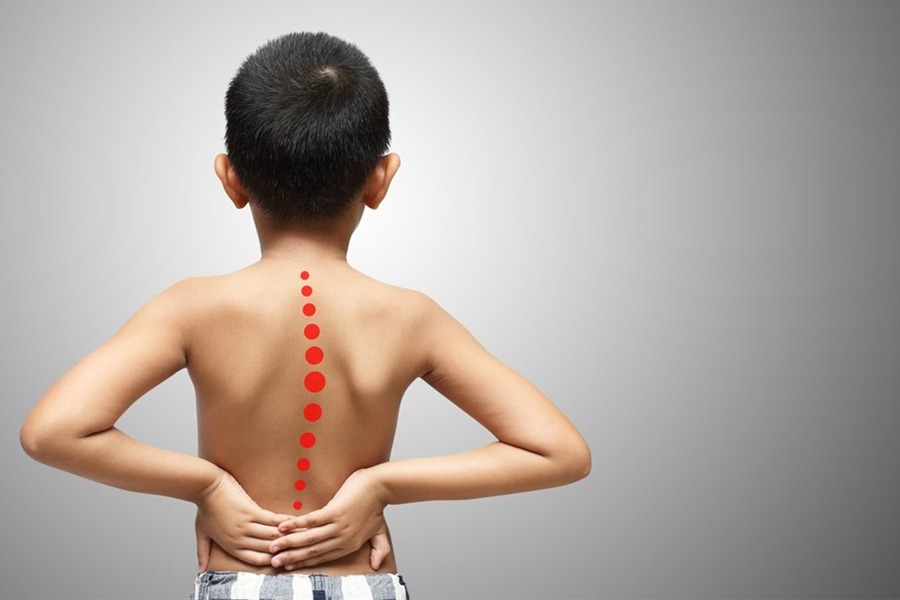 The fact is that back pain bothers 10 to 30% of kids and teens within the age of 10 & 19. Some parents find it hard to accept that their child can face back problems, but there are many backpain causes in toddlers they must educate themselves with. Parents should also understand when to worry about young child complaining of back pain.
This article further mentions causes that can cause back pain in kids and when to worry about them.
Spinal Deformities –Diseases like juvenile scoliosis & Scheuermann's kyphosis are not instantly detected, as sometimes they show no sign of back pain. Both these spine conditions cause abnormal curving of the spine.
Infection –Spinal Infections are challenging to diagnose as the symptoms range from ill health, random fever & mild pain in the back. If a child is having a fever and is complaining about back pain should undergo a standard blood test. If an infection is intimated, most probably it must be spine infection
Disc Herniation –Although disc herniation is uncommon in children as it is in adults, it nevertheless can happen in young children too. Symptoms of disc herniation are numbness, pain & weakness in the legs; some time tingling may be experienced. An individual suffering from disc herniation have difficulties in bending or straightening the back.
Stress Fractures – Spondylolysis is the main culprit in causing stress fractures, which is an injury to the bone in the spine. Sports involving continues bending backwards are also suspected in cause of stress fracture. Young people involved in diving are inclined to this situation, which can produce intense instability in the spine.
Tumors –Even though this is a comparatively uncommon condition of back pain in children or youth, there are slight chances of occurring. If an individual complains of pain at night, undergoing weight loss or is not feeling well for longer than two weeks, the diagnostic check should be done to assure there is no presence of a tumor.
When To See Doctor for Back Pain in Child
If your child or teen is encountering symptoms like pain interrupting sleep, you must seek an analysis immediately. Sleeplessness is a sharp flag that something's astray.
Pain which endures for longer than several weeks is an added sign that demand medical help. Indications like dizziness, usual illness, a decline in weight, weakness or insensitivity in the legs are alerting symptoms that kid wants medical care.
Remember that back pain in children when handled by specialists, doesn't inevitably indicate a recurrence of the problem into adulthood.
Contact us for an appointment, if your child is encountering tenacious back pain.